All the Feelings at the Winter 2019 Forever Bridal Show + Kleinfeld Bridal Party Show.
The Winter 2019 Forever Bridal Show was just over 10 days ago and we're still giddy with excitement over how everything played out. We were able to talk to hundreds of beautiful brides about the dreams they have about their big day and we've already got talks in the works for a few weddings happening in the coming months. This was all completely unprecedented considering we only moved to the area this past December. Moving to a new area and having to completely reestablish ourselves and our brand was scary but you have all been the most welcoming people and we can't thank you enough for making this such a warm and happy experience. Cheers to all of you!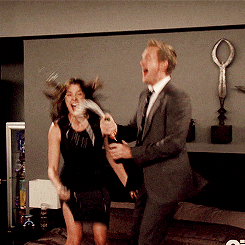 You may have already heard, but we were fortunate enough to have been able to submit several of our bouquets for use on the runway at the on-site fashion show. If you follow us on social media, or if you were lucky enough to have been at the show, you know this was no ordinary fashion show. The show was put on by Kleinfeld Bridal Party, the new line of bridal, bridesmaid, mother of the bride/groom, and wedding guest dresses from Kleinfeld. Yes, that Kleinfeld! Up until this show, these designs were only available to view online. And, up until the launch of this line, the dresses in-store at Kleinfeld were largely unattainable for the average bride, which any of you even remotely familiar with Say Yes to the Dress are probably already painfully aware.
The best part about this new line is that it makes the Kleinfeld name more accessible to the masses. With price tags that won't break the bank, or your tight wedding budget, more brides can now be Kleinfeld brides and we think that's amazing! So much respect for Kleinfeld for becoming more inclusive! The dresses, in addition to being affordable, are b-e-a-utiful and the models wearing them gave the dresses a run for their money. And the energy between the MC, the models, and the crowd was electric!
It was so surreal seeing our work up next to such a huge name in bridal coture. I still can't believe it happened. I will embed Forever Bridal's videos (parts 1 and 2) from the fashion show at the bottom of this entry. You should absolutely check it out if you missed it (and peep those beautiful bouquets)!
💋



Please reload
I'm busy working on my blog posts. Watch this space!
Please reload